Sample Video files for testing purposes are listed below.
That file you can edit and reuse. It's already a Testing file for your testing purpose.
There are lots of formats that used in video files. like MP4, AVI,  MOV, MPG, WMV, FLV, 3GP, 3G2, and others.
I was trying to cover most of the file format but if I forgot any just contact me.
Check out the below sample video and download files and use the URL for your testing. All types of test video downloads here.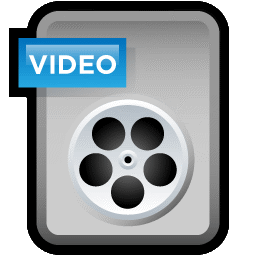 MP4 file is known as MPEG-4 format for video. This file format is commonly used on the internet for downloading and streaming video.
Other Sample of MP4 Files
AVI file is Audio Video Interleave File and it contains Video and Audio with .avi extension.
This MOV file was developed by Apple and it's compatible with windows and mac platforms.
The MPEG(Moving Picture Experts Group) stores video, audio, and metadata.
The WAV Stands for Windows Media Video. It's a Compressed format with windows media compression.
FLV means a Flash compatible video file. It has a short header, interleaved audio, video, and metadata.
The WEBM file is a high-quality video standard and compressed video save with WebM format. These files are used for delivering online videos using the HTML5 <video> tag.
MKV stands for Matroska multimedia container format. It's stores shore video clips for TV shows and movies. It supports audio and video codecs.
The OGV files are video files saved in Ogg container format. OGV files played in multiple media players.
It mainly used for streams audio and video that are transmitted between 3G mobile phones and it is developed by the 3rd Generation Partnership Project (3GPP).
It is also developed by the 3rd Generation Partnership Project 2 (3GPP2). 3G2 files are saved in audio and video.
We almost add every video file. if we forgot to add some files please inform us of that.