Here, I have described the best 3 tricks to full-screen chrome for Windows, Mac, and others.
With the full screen, we will comfortable in its uses. we will be enjoying the movie and other reading activities with full screen.
Enable Full-Screen Chrome in Windows:
There are 3 Tricks available to enable for windows.
Through Menu:
Step 1: Chrome has an option. You need to go to the Chrome menu at the top right side check below images for that.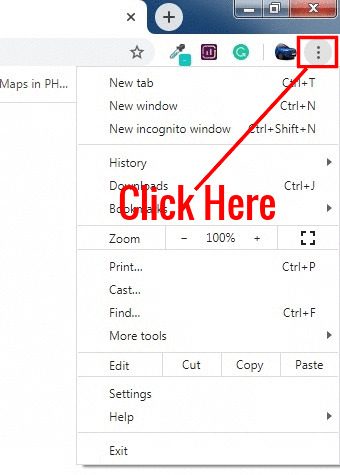 Step 2: Next Step you need to click on the square option in the line of "Zoom". Just check the below image and find red square highlights when you need to click.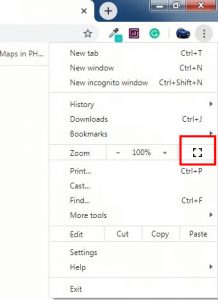 Through Shortcut key:
It is the very easiest way to do it. you just need to press F11 and your chrome on widescreen.
Through Extension:
Through one extension you can able to do full screen with chrome. There is a tutorial video that helps to use plugins.
Click here to Chrome Extension.
You just need to click the extension to enable full-screen mode.
Also Check:
Sample excel data for analysis
Enable Full-Screen Chrome in Mac:
If you are using Mac it's very simple to do this. just check below steps:
Just open your chrome browser.
Click on the menu options top of the right side.
After that, you can find a full-screen option to click.
You can also enable full screen with another trick just check below steps:
Just open chrome.
Top of chrome on the left side.
You can find a green dot.
To normal click on the green dot again.